Whether you're dreaming of a perfect bikini beach body or want to shed those final stubborn pounds, Fit Affinity's Lean Fat Burner for Her weight loss capsules are the perfect training partner to maximize your fat burning efforts quickly and safely. 
Expertly formulated using a blend of powerful and naturally derived fat loss ingredients, and proven to increase energy levels, boost metabolism, reduce fatigue, boost mood and optimize fat burning potential, they are sure to give your weight loss goals that all-important push.
Benefits
• All natural ingredients
• Assist in metabolizing carbohydrates and fats
• Increase fat burning
• Boost metabolism 
• Increase energy
• Reduce fatigue
• Increase aerobic capacity
• Raises focus & concentration
• Boosts Mood
What's Included
Supplements:
1 x Lean Fat Burner for Her - 45 Day Supply (90 Capsules)
Fat Burner Instructions
On normal days:
 Take 2 capsules in the morning after breakfast.
On exercise days:
Take 2 capsules before exercise with food.
(Maximum of 2 capsules per day)
100% Satisfaction Guarantee
Fit Affinity strives to provide the very best products to help you achieve your health & fitness goals. Which is why we offer a 30-day, money-back guarantee. If at any point you decide any of the products aren't 100% satisfactory to you, Just send the products back to us and we'll give you a full refund for the cost of the products.
We will refund your entire order, excluding shipping costs as long as all products are returned.
This policy was created to keep you 100% satisfied, we stand behind our products and know you will achieve amazing results.
Frequently Asked Questions
How soon before I see results using the Fit Affinity Lean Fat Burner for Her?
How quickly you see results depends upon how much fat you have to lose, and your diet and exercise program. Most people say they typically start to see results after 15 days. It is a good idea to weigh yourself once per week, first thing in the morning on the same day each week. 

Do I need to exercise when taking the Fit Affinity Lean Fat Burner for Her?
The products work with or without exercise. However, exercise will help to increase your results. 

Can I take the Fit Affinity Lean Fat Burner for Her with other supplements?
Yes - it is perfectly safe to take the products alongside many other supplements. Since the Lean Fat Burner and Fierce Pre Workout contain caffeine, in this instance, the only thing that we do not advise to be used in conjunction with it is any other supplements containing other caffeine/stimulants. 

What is the difference between the Lean Fat Burner, Tight Tummy & Firm Body Sculptor?
The Fat Burner gives you energy, helps with burning fat & raises focus and concentration. The Tight Tummy helps reduce bloating, improve digestion and support intestinal health. The Sculptor assists in fat gain prevention, helps control sugar cravings and reduces appetite throughout the day and night.

Can the Fat Burner be combined with the Tight Tummy & Sculptor if so how to use?
Yes, all products can be taken on the same day as follows:

Tight Tummy Instructions
Take 2 capsules daily after breakfast.
Or
On days that you suffer from bad bloating, 2 capsules after each meal.
(Maximum of 6 capsules per day)

Fat Burner Instructions
On normal days: Take 2 capsules in the morning after breakfast.

On exercise days: Take 2 capsules before exercise with food.


(Maximum of 2 capsules per day)



Sculptor Instructions
Take 3 capsules per day, 1 capsule after breakfast, lunch, and, dinner.
(Maximum of 3 capsules per day)
Is it a one-time payment?
Yes, It is a one-time payment, and there are no hidden fees or charges.
How long can I use the bottle?
We recommend a 7 day break period every 8 weeks of use.
Will the weight come back once I stop taking it?
As all the ingredients are natural, the weight you have lost while taking this product can easily be maintained with continuing healthy eating habits.
How many capsules are in each bottle?
Each bottle contains 90 capsules.
Is the fat burner gluten free?
Yes, The Fat burner does not contain gluten.
Is the packaging discreet?
The product will ship in either a regular brown cardboard box or a yellow padded mailbag. The description of the product will be listed on the commercial invoice attached to the package, but the items will not be visible, nor will any logo or branding be on the box.
Where is the product made?
All our products are Manufactured in America, In an FDA registered and cGMP certified facility.
Who do I contact if I need help?
You can contact our support team by emailing support@fitaffinity.com
Have more questions? View our 
FAQ
 knowledge base.
Customer Reviews
Write a Review
Ask a Question
Filter Reviews:
energy
weight
results
jitters
appetite
bottle
fat burner
diet
workout
exercise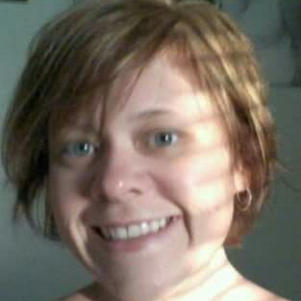 CV
03/31/2019
Christie V.
Where Have you been all my life?
I was a skeptic. And I was desperate. I'd been staring at the same number on the scale for nearly a year and nothing I did made it change. And then I found fit affinity fat burner. I read the reviews, I researched the ingredients, I researched the company. And I took a leap of faith. I ordered a bottle and I waited patiently on its delayed delivery. It was SO freaking worth it. I'm 3 weeks in, down 16 lbs, and totally loving life. If you're a skeptic, do your research and then do yourself a favor and place an order. You will not be disappointed!
12/08/2019
leigha W.

United States
Love love love
Iv lost 20 pounds my first bottle no exercise and ate what I wanted I'm in my 3rd bottle 45 pounds down
If you work, so will it..
I've been using the Lean Fat Burner for Her for about 8 months now overall! I have lost currently 65 pounds with a combination of eating healthy, taking the fat burner, AND exercising! In order for this to work you need to exercise as well! I love this product as it has helped me become healthier and reaching my weight loss goals. I have 15 pounds left til my over goal. This is the only product that I have found that works best for me. I tried a competitors product when Fit Affinity was sold out and it was a waste of money and it didn't help me reach my goals. I will continue to use this product and other product from this company! Thank you!
Amazing
been using for 2 months with minimal exercise and a balanced diet ive lost 20 lbs
Honest, real person, real review
So I found this product on Instagram. I've always been athletic. I've never really had any gut and I actually had a 6 pack 2 years ago. My routine has changed and I have gained weight over the past year, decreased in energy, and unable to complete work outs I use to do easily. So I decided to try this. I haven't noticed much weight loss over the two weeks I've been taking it, but I don't own a scale and haven't been weighing myself. I HAVE however noticed decreased in appetite and cravings. I don't eat cookies mid afternoon at work anymore and my portions have shrunk to about half not because I'm cutting them but because I'm full sooner. I also noticed I have more energy. My work outs are longer and I am able to work out harder and faster. Also, I LOVE coffee. It says not to have caffeinated drinks while taking and I still drink a cup once or twice a week. But. I also have a medical background and watch my pulse and for cardiac symptoms. In all, I don't believe the pills alone will do much, but they definitely help in other aspects. I'm actually buying again.
Love this product!!
Love, Love, Love!!! I have been taking the Lean Fat Burner for 3 weeks, I have lost 9.2 pounds. I am starting to see a difference in my stomach and the muffin top is shrinking. Just placed my next order and this time I am going with the weight loss bundle.
Amazing
I have lost 12 pounds in 3 weeks
Love this product!
Lean fat burner for her worked really well for me, It suppressed my appetite until mid afternoon, and i found i wasnt even hungry for lunch, tho i still forced myself to eat. I would recommend this product to any one who wants to lean down while working out but still have great energy. Don't forget, you still have to work for a toned body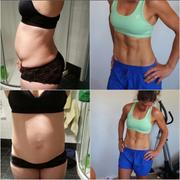 I like it
This product gives me energy and helps me loose weight. I have lost 10 pounds thus far without an extensive diet and exercise plan. I would recommend it. Out of many that I have tried Fit Affinity has helped me. It is not that expensive and gets shipped pretty quick.
GREAT
This is my second bottle fat burner . First i tried it was amazing result , from 65kg turn to 55kg . I love it so much . Will purchase again for third . Im from malaysia . Tq .